BE A PET'S HERO, EARN X2 $PAWS COINS BY WALKING, RIDING, OR MOVING WITH YOUR PET, EARN A COIN FOR YOU AND YOUR BELOVED PET, AND DONATE A COIN TO BUILD PAWSUP COMMUNITY SHELTERS FOR ADOPTING, GROWING, AND PETS HEALTH CARE WORLDWIDE.
NEVER ENDING PETS LOVE & CARE.
PAWSUP Move2Earn is a tokenized Pets application based on web3. Users can purchase NFTs in the form of virtual Pets, Users can play games ( Play2Earn ), Users will earn our in-app token, which can either be used in-app or cashed out for profit. Our goal is to push our community toward a healthier lifestyle, and helps Pets worldwide.
EXPLORE

PAWSUP




ONE

APP,

MANY

USES.
$PAWS CRYPTO FOR YOU & YOUR PET
$PAWS REWARD POINTS PROGRAM
PAWS GAMES ( PLAY 2 EARN )
ONLINE PETS CLINIC ( Health & Wellness )
COMMUNITY FOR ADOPTING & GROWING PETS
JOIN US
ADOPT PET
MOVE
COMPETE
GET PAID
SHARE LOVE
The

10,000

cutest NFT pets are up for adoption.
unnamed (6)
unnamed
Adopting one of the limited NFT collection, give you access to earn more $PAWS daily, weekly and forever, Only 10,000 NFTs will ever exist for adoption, we at PAWUS Foundation will use the proceeds to help Pets around the world, by adopting, growing, feeding, and taking care of Pet's health.
PAWSUP

Play2Earn

community,
2D, 3D to Metaverse.
From 2D to 3D to Metaverse, Come get the lay of the Pets and learn what to expect when you set out to create your own Pets paradise, collect, raise, and battle cute Pets. Play online with multiple players around the world, PLAY2EARN.
The Ultimate

PAWSUP

GPS Tracker
Connect

PAWSUP

GPS tracker to earn X3 coins, 100% waterproof and shock-resistant. Battery life up to 7 days. Unlimited range. Pet-friendly, lightweight design. Tractive GPS trackers are built for four-legged comfort, safety... and adventure!
Small. Strong.




Easy to use.
LIVE
Tracking
100%
Waterproof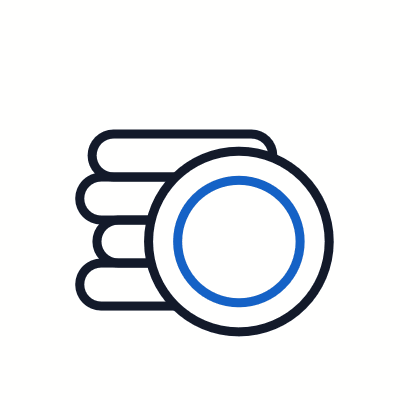 X3 Coins
Rewards
When you become a foster for PAWSUP, you are giving a second chance to an animal who needs temporary relief from the shelter as they heal from injury or illness.
​
Buying, trading, HODLing $PAWS, using the App, buying NFT and playing the games is the key to join us in saving Pets lives, by adopting a homeless pet, providing a temporary care for kittens, puppies, dogs and cats.
​
Be a part of our PAWSUP family.
TOKEN SUPPLY

250

M $PAWS




250,000,000
%10 PRESALE
%10 TEAM VESTING
%10 ECOSYSTEM
%10 APP REWARDS
%30 LIQUIDITY
%30 CEX & EXCHANGES
IDEA FINALIZE
WEBSITE LAUNCH
SMART CONTRACT
BLOG CREATED
SOCIAL ACCOUNTS UP
KYC CHECK
AUDIT CHECK
TELEGRAM CALL GROUP
PINKSALE APPLYING
MARKETING CAMPAIGN
PUBLIC PRESALE
$PAWS TOKEN LAUNCH

TOKEN LOGO UPDATE

NOMICS LISTING

CMC LISTING

COINGECKO LISTING
MASS MARKETING

INFLUENCERS MARKETING

APP DEVELOPMENT

NFT DEVELOPMENT
EXCHANGE LISTING

PARTNERSHIP AND SPONSERSHIPS

SHELTER UPGRADE

ROADMAP EXPANSION
Meet The Team Behind

PAWSUP

Online
We'd love to share Pets love and care with you